The Biochar Revolution Workshop
Saturday, December 5, 2015 10am-4pm
At Josiah Hunt's Farm
Located at 14-303 Papaya Farms Rd. Pahoa, 96778
Biochar is an inexpensive carbon-negative soil amendment that can double your yield while reducing your fertilizer and water needs.


This workshop will be of great interest to backyard gardeners, farmers, ranchers, and anybody who wants to learn about biochar.
You will learn about: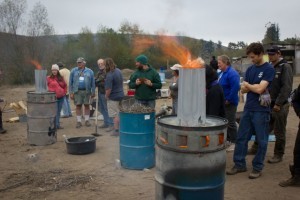 – the multiple benefits of biochar
– how agriculture can improve the climate and heal the soil
– how to build simple devices to make biochar
– making biochar/compost/mineral blends and more
– Includes a live demonstration of biochar making with fire
This is a special opportunity to learn from one of the world's foremost authorities and researchers on biochar, Dr. Paul Taylor. You can expect great candid conversation between Dr. Paul Taylor and local expert Josiah Hunt.
Workshop Schedule: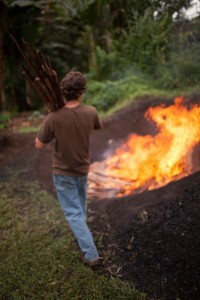 10am-noon: Paul gives an in-depth presentation on the history and modern utilization of biochar around the world, with Q & A.
Noon-12:30pm Potluck lunch and talk story.
12:30-1pm A brief tour of the farm with Josiah Hunt.
1-4pm  Live demonstration of multiple biochar making processes led by Paul Taylor and Josiah Hunt – dueling fire experts. We will stay on site until the biochar making process is complete which may extend to 6pm.
Workshop instructors: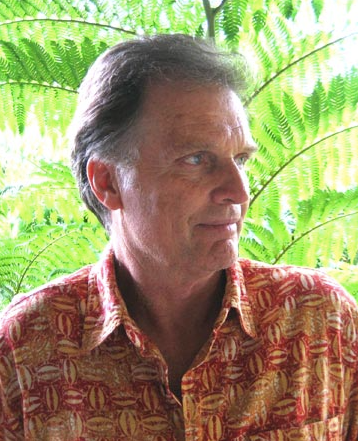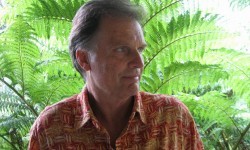 Paul Taylor PhD • Paul graduated with the University medal in physics from the University of New South Wales, Australia, received his PhD from the University of Colorado, and worked at the Harvard Smithsonian Astrophysical Observatory and MIT. He is the editor and lead contributor of the book The Biochar Revolution: Transforming Agriculture & Environment, is a global presenter on the subject, and developer of the Kon-tiki biochar kiln. Paul lives in Australia and the US, researching and presenting on biochar and climate change. More information about his work can be accessed at thebiocharrevolution.com <http://thebiocharrevolution.com> .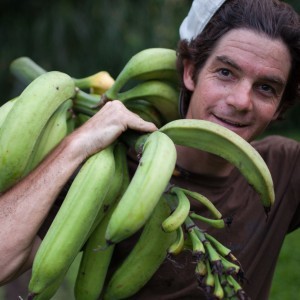 Josiah Hunt – Graduated from University of Hawaii at Hilo with a Bachelors of Science in Agroecology and Environmental Quality.  After initial success with a USDA grant, Josiah Hunt founded Hawaii Biochar in 2009, a pioneering company in methods for biochar production, processing, and application in farming systems using organic and biologically intensive approaches.
Copies of Paul Taylor's book, The Biochar Revolution, will be available for purchase.
What to bring:
Water, mosquito protection (long sleeved shirt & pants, bug repellent), potluck offering, notebook & pen or digital note taking device, camera.
Directions:
Take Hwy 130 from Keaau towards Pahoa. At the light in Pahoa, turn left on Hwy 132 towards Kapoho. At "four corners" turn left on Hwy 137. After about 1 mile, when road enters a tall forest, turn left on Papaya Farms Rd. After about ½ mile, look for driveway on the left. 14-303 painted on a broken surfboard. Double aluminum gate. Park just inside, or on the grassy patch across from the driveway.

By bus:
The nearest stop is at "four corners", the intersection of Hwy 132 and Hwy 137. It is bit over one mile walking from there.
Biochar will be available for purchase. 5 gallons free for every attendee! Bring buckets or an empty truck bed if you would like more. $1 per gallon, or $125 per cubic yard (200 gallons).