Pele and Pahoa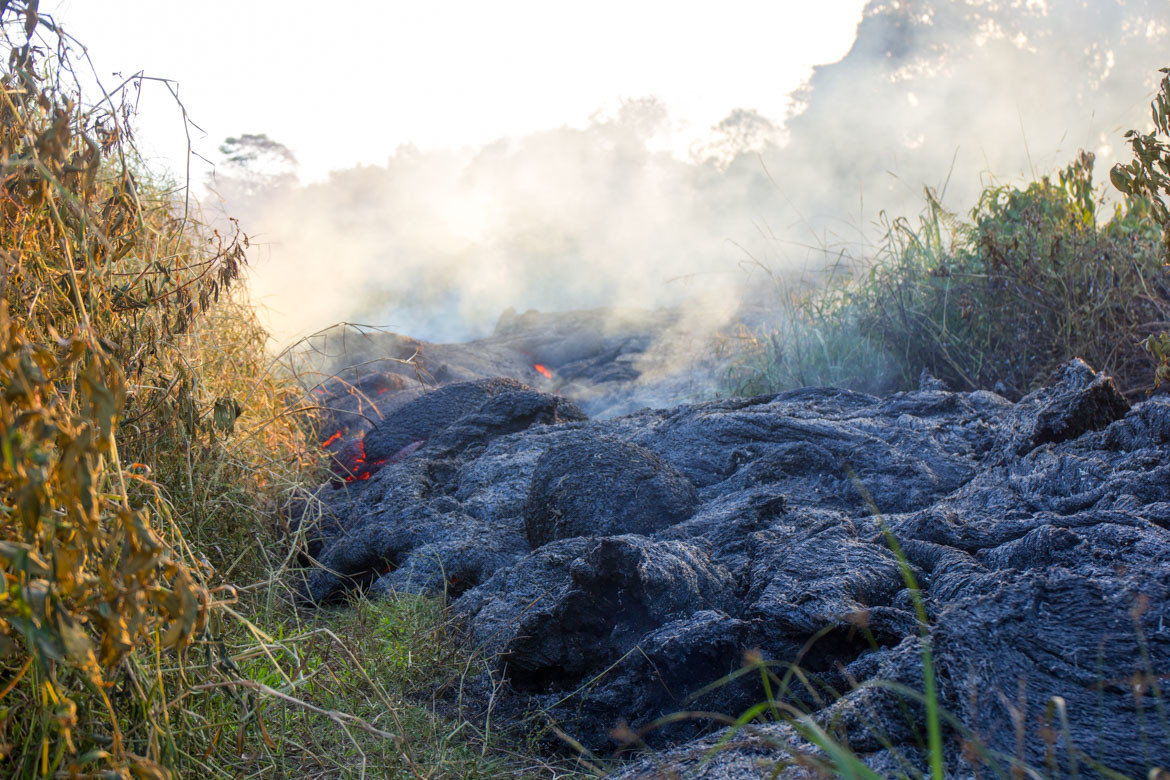 A personal post from Josiah Hunt.
This is not about biochar – well not directly. This about Pele and Pahoa.
Pele is the name of the deity that the embodies the lava here in Hawaii, that is what the native culture has recognized. The islands of Hawaii were created by lava. The deity is seen as feminine, usually shown as serene, beautiful, and fiery. She is a goddess of both creation and destruction, inseparably.
Pahoa is the nearest town in the rural area where I live. It is not a boring town, well, maybe boring on a Saturday night kind of boring, but there is no lack of character. It has been referred to as a throw back to a different time, some say the wild west, some say the 60's. It is a mix of cultures that don't always mix and don't always mingle, but we all share the same town with respect.
Today it is the topic of national news. Pele has made an appearance in town. She has been slowly traveling downhill for a few months and the pathway has led her right into town. This morning the smoke had a strangely urban smell to it – burning plastic, asphalt, and paint. My son's face went stone cold as we drove past Pahoa on our way to school in the early light of the morning, a time when we are usually looking for sunrise clouds and rainbows.
True to character, Pele's presence is creation and destruction. While the destruction is obvious and the focus of most national news. What may be less obvious is the inseparable creation. There is a saying; "The Big Island, we're getting bigger every day". I believe this to be true to not only in a physical sense, but to the size of our hearts as well. Pahoa is in the middle of an epidemic of honesty, caring, and volunteerism.
The "sustainability by necessity" that will ensue as the lava continues on it's path which is set to severely restrict access to a community of 10,000 (including this author) is another topic entirely that will be covered more as it continues, and mostly in this thread – Biochar in a State of Emergency – a new series that covers the role of biochar production and use in uncommon times.
For now, I'll take this opportunity to share a series of images I took while visiting the lava flow for the first time (just before it came into town). It is stunningly beautiful, breathtaking, awesome, loud, hot, and oddly not-scary, rather than feelings of fear or doom, the lava tends to fill people with smiles, laughter, giddiness, and other warm feelings. This observation has been noted by many others I spoke with – even those who stand to lose great amounts.
Aloha,
– Josiah Hunt
10/27/14