NEW PRICING & SHIPPING ZONE MAP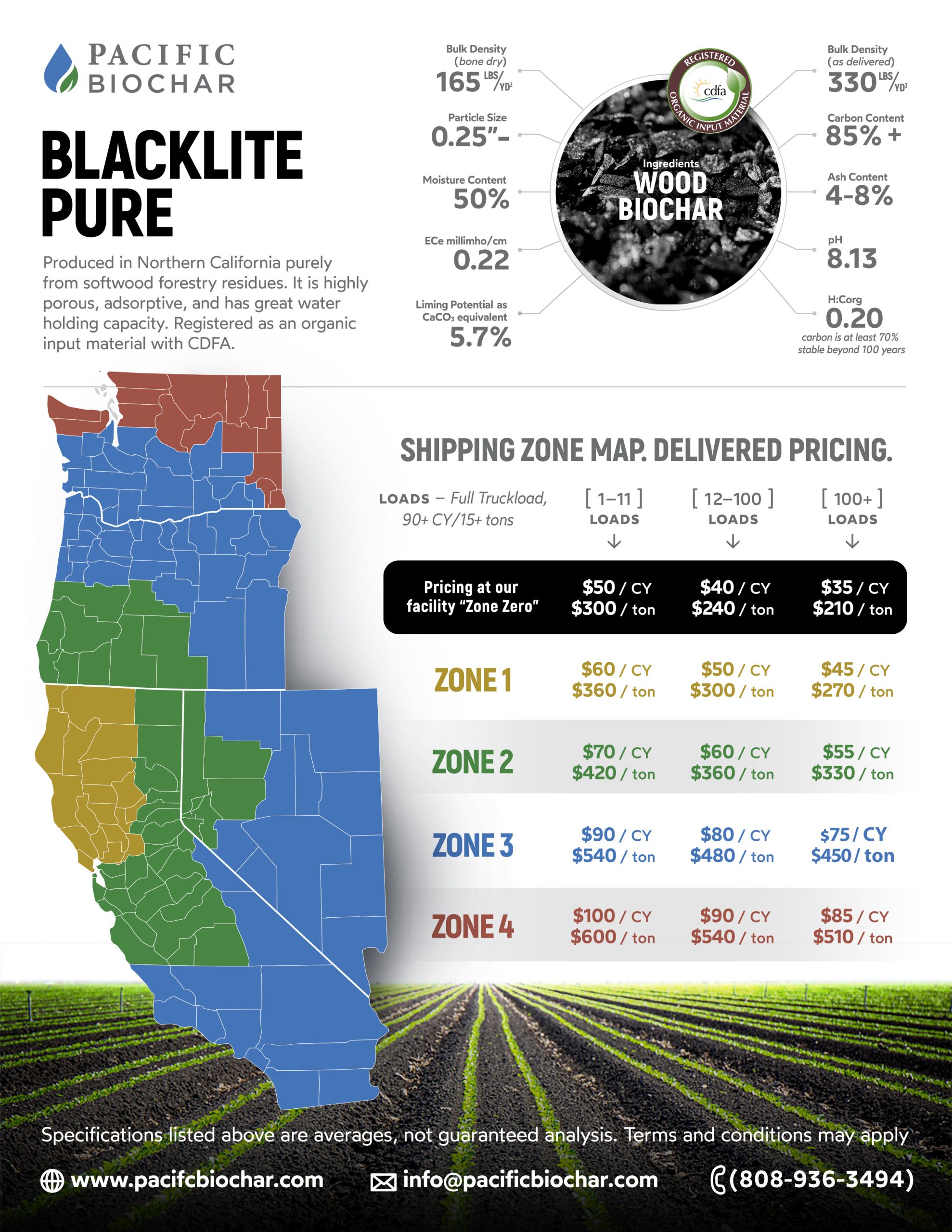 Pacific Biochar Benefit Corporation has been hard at work increasing biochar production at our primary production facility in Humboldt county by more than 4x over the past six months. As a result, we're able to dramatically reduce our standard pricing on Blacklite Pure and offer discount tiers for large volume orders. We are also announcing new delivered pricing on all full truckload (90+ CY, 15+ tons) orders to our customers in CA, OR, WA, & NV with exclusive shipping zone pricing based on your county (see shipping zone map above).
Our commitment to making high-quality biochar affordable at scale means Blacklite Pure is available now in large quantities for the best price in the industry.
NEWS UPDATE

Pacific Biochar is approved for a Commercial Feed License by CDFA
In December 2022, Pacific Biochar Benefit Corporation was officially approved for a Commercial Feed License through the California Department of Food and Agriculture (CDFA) Commercial Feed Regulatory Program (CFRP). We are excited to be working with Seley & Co. to make softwood charcoal (i.e. biochar) available in California as an ingredient for animal feed.
Seley & Co. offers commodity trading services on livestock feed ingredients to hundreds of dairies in the San Joaquin Valley, as well as feed lots, commercial feed mills and poultry producers in the Imperial Valley of California. They are also currently working with UC Davis to initiate feed trials in the Imperial Valley with beef cattle using softwood charcoal manufactured by Pacific Biochar.
For more information about our feed-grade softwood charcoal product please reach out to info@pacificbiochar.com. If you're interested in learning more about the current feed laws and regulations in California, please click the link.
UPDATED WHITE PAPER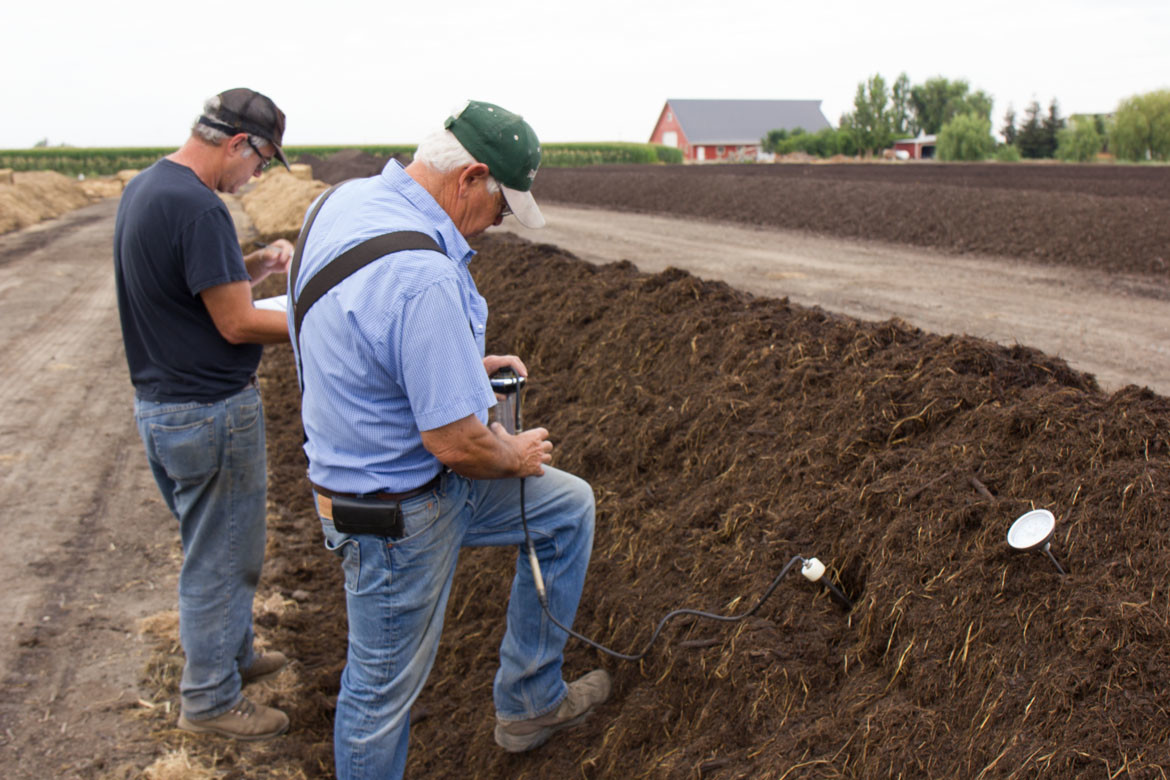 Biochar is often blended with compost when applied in agricultural soils resulting in benefits beyond what either amendment would supply if used alone. What has become clear from research studies is that biochar can dramatically improve the composting process when added at an early stage and in turn the biochar is improved as well.  Amending early stage compost with biochar (co-composting) can result in reduced odors and greenhouse gas emissions, enhanced nutrient conservation, improved habitat for microbiology, and higher compost maturity and stability indices.
Check out the recently updated white paper on our website to learn more!