Distributor Profile _ Vital Garden Supply, Nevada City, Ukiah, and more…

​
Vital Garden Supply
204 Gold Flat Ct. #7
Nevada City, CA  95959
(530) 470-0124
www.vitalgardensupply.com
About the Company
Vital Garden Supply is committed to providing superior organic products for farming, gardening, and landscaping. Vital Garden Supply is a family owned business that is proud to promote environmental stewardship. Our organic soils, composts, fertilizers and amendments encourage the elimination of chemicals in agriculture. We are here for you with expert knowledge, customer support, and the highest quality products for success!

At Vital Garden Supply, we pride ourselves on customer satisfaction. We excel at providing our customers with affordable organic products and an education to go along with them. Education about organic production and beneficial microorganisms is our passion!  We have organic solutions for all your pest and growing needs!
Vital Garden Supply only sources products that are natural, organic and sustainable. All of our products are lab and field tested with a focus on Clean Green EnviroGanic and CDFA organic certifications. We manufacture our own product line under the "Vital Garden Products" label as well as distribute many other top quality organic products. Our Vital Garden Products line is gaining popularity and will be become more of our focus in the years to come. We also sell Next Gen Conley and Evolve greenhouses with a focus on light deprivation models.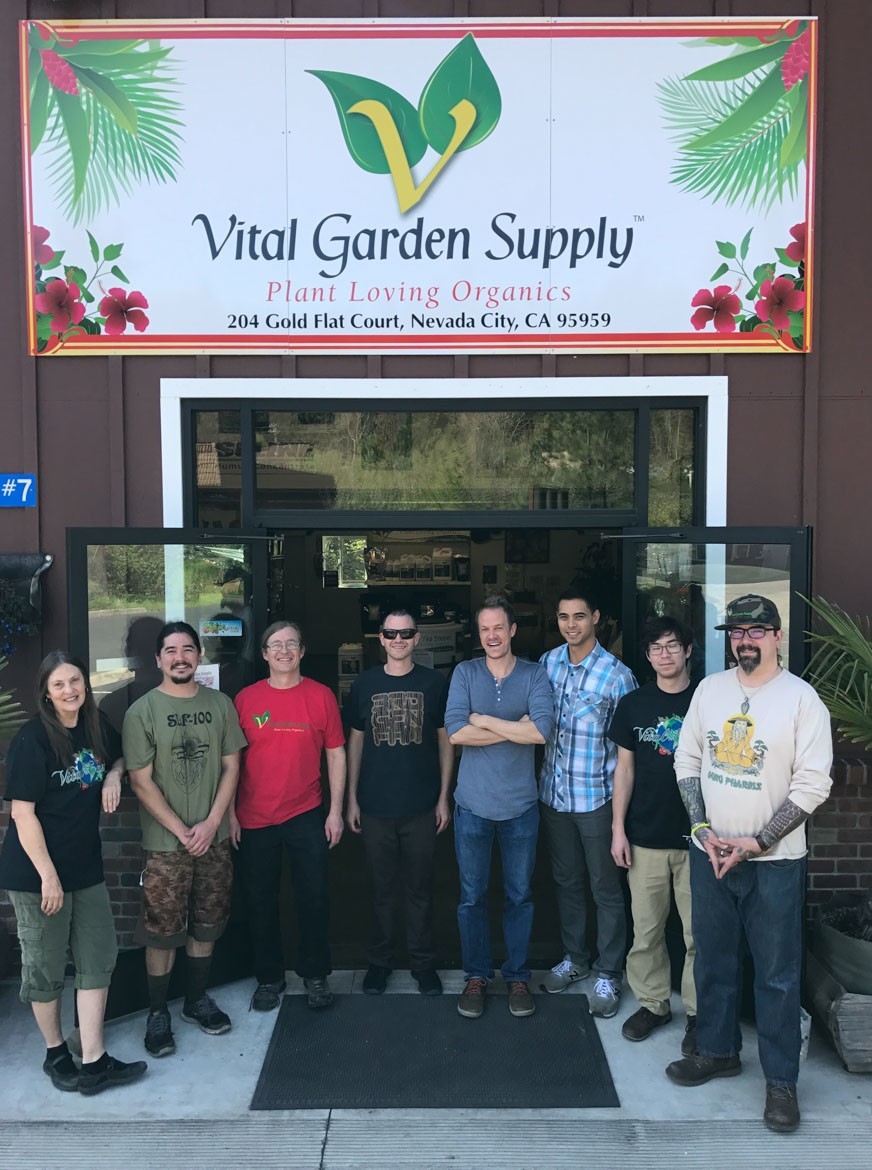 Stores that offer Pacific Biochar products via Vital Garden Supply:
Vital Garden Supply
204 Gold Flat Ct.
Nevada City, CA 95959
Anderson Valley Farm Supply
7050 Highway 128
Philo, CA 95466
Appleseed Horticulture
560 Placerville Drive
Placerville, CA 95667
Bayside Garden Supply
4061 N. US Highway 101 Suite #6
Eureka, CA 95503
Beneficial Living Center
148 South G St. Ste. 2
Arcata, CA 95521
Dazey's
3082 Redwood Drive
Redway, CA 95560
Paradise Supply
1409 N. Hwy 99
Ashland , OR 97520
Sierra Horticulture
158 Whitcomb Ave. Ste 7
Colfax,  CA  95713
Sylvandale Gardens
1151 Evergreen Rd.
Redway, CA 95560
The Grow Biz
4000 Cordelia Lane
Soquel, CA 95073
Whitethorn Construction
545 Shelter Cove Road
Whitethorn, CA 95589