Biochar in Permaculture, an Educational Course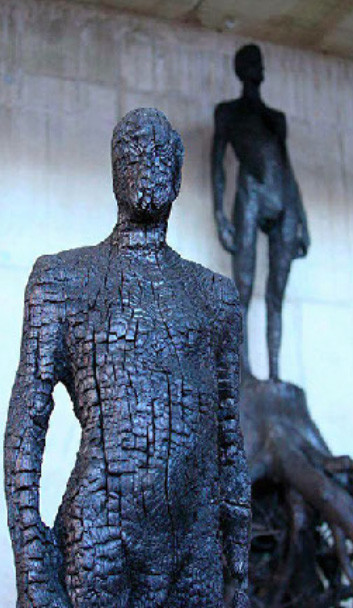 Biochar in Permaculture
In Duluth, Minnesota you will find Spirit Mountain Farm.  "It's just gas lamps and fires here with an outdoor kitchen by the stream…Nights filled with wolves, fire flies, and owls…Mushrooms are off the charts this year too so we should have some interesting meals." says farm manager Chad Johnson, an exceptional pioneer in permaculture practices and student of Sepp Holzer.  After meeting at the Sonoma biochar school last year, Chad and I hatched the idea for a special course on biochar in permaculture.  Slated for September 26th, Fall colors will set the backdrop for us while demonstrating simple ways to make biochar on the farm, including a well practiced technique using an open pit method.  We we will work together in showing how to integrate the amazing form of carbon called biochar into permaculture practices on one exemplary farm.
Admission is limited, you will want to visit the Spirit Mountain Farm website right away to reserve a space  –  http://www.spiritmountainfarm.org/biochar-~-weaving-the-electric-web.html  –  .  I will be there a few days early to work on preparations, if admission is exceeded for the first scheduled day, check with Chad, we have already approved a second course the following day, September 27th, if there is sufficient interest.
To those not familiar with permaculture, it is essentially a mash-up of the words "permanent – agriculture".  Exact interpretations can be elusive.  It is generally viewed as a polar opposite of petro-chemical intensive mono cropping, and instead focuses on amplifying natural processes to achieve fertility and cultivating mixed species of plants and animals together.  In essence, this is what agriculture was before large machinery, but modern permaculture enthusiasts are credited with blending the wisdom of old practices with current scientific understanding, and some very creative new practices.  Chad Johnson's view of this is well captured in this statement from the Spirit Mountain Farm home page.
"Let Nature be your lover.  Let that relationship nurture, inspire, teach, and heal.  The human spirit and civilization are rising up against the most exciting challenge we have ever known.  We can navigate these cultural, personal, and environmental challenges with wisdom in our relationship with Nature, creating elegantly simple solutions and real abundance while becoming healing forces."
I look forward to seeing the farm in Fall, it should be spectacular.  Hope to see you there.
– Josiah Hunt
Founder and Director of Pacific Biochar